Gift Baskets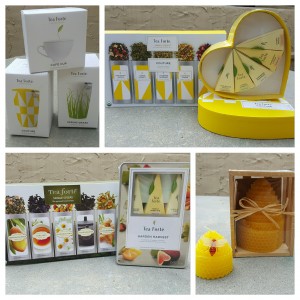 Gourmet Tea Basket
Gift Basket
These beautifully packaged teas make a great gift for any occasion! All teas are USDA Certified Organic. Couture Collection (Top Right) and Garden Harvest Collection (Bottom Left).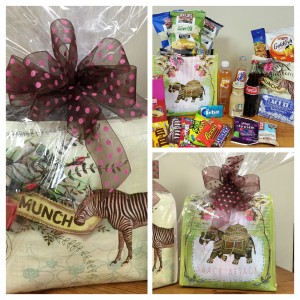 Snack Tote by Papaya!
Snack Basket - Reusable Lunch Tote
We love these insulated, reusable lunch totes by Papaya! We choose either the "Snack Attack" or "Munch" style bag, then fill it with fun snacks and quick breakfast items. Your student or friend will love this bag. We promise!
$45.00
Shown at $45.00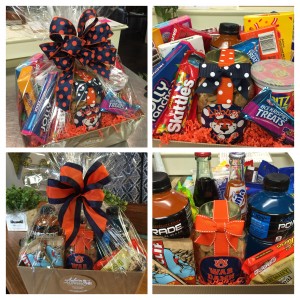 Study Hard!
AU Junk Food Basket
Assorted Snack Food, Cookies & Candy Items (Please remember that each selection is CUSTOM MADE.) We keep a good supply of fun snack items...things like M&Ms, Skittles, Sour Patch Kids, Snickers, Butterfinger, Reese's PB Cups, Pringles, bottled beverages, granola or Cliff bars, microwave popcorn, etc. At the higher price points we can include a glass jar of the AU cookies. Let us know if you have any specific requests and we will do our very best to make it happen.
$35.00, $45.00, $55.00
Shown at $45.00