Gift Baskets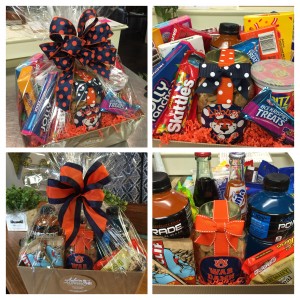 Study Hard!
AU Junk Food Basket
Assorted Snack Food, Cookies & Candy Items (Please remember that each selection is CUSTOM MADE.) We keep a good supply of fun snack items...things like M&Ms, Skittles, Sour Patch Kids, Snickers, Butterfinger, Reese's PB Cups, Pringles, bottled beverages, granola or Cliff bars, microwave popcorn, etc. At the higher price points we can include a glass jar of the AU cookies. Let us know if you have any specific requests and we will do our very best to make it happen.
$35.00, $45.00, $55.00
Shown at $45.00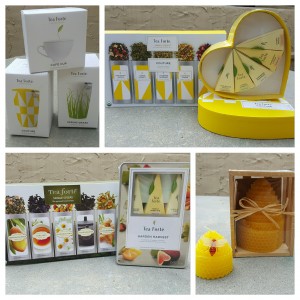 Gourmet Tea Basket
Gift Basket
These beautifully packaged teas make a great gift for any occasion! All teas are USDA Certified Organic. Couture Collection (Top Right) and Garden Harvest Collection (Bottom Left).