Gift Baskets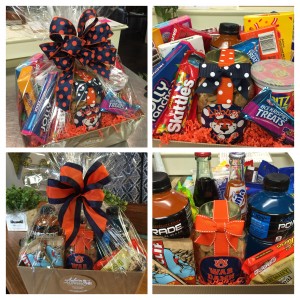 Study Hard!
AU Junk Food Basket
Assorted Snack Food, Cookies & Candy Items. We keep a variety of fun snack items. Let us know if you have any specific requests and we will do our very best to make it happen. The container, ribbon, and contents will vary based on availability and accommodation.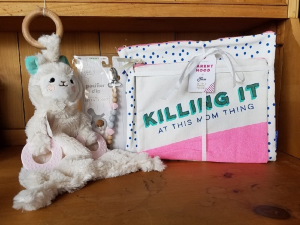 Killing It At This Mom Thing
New Mom & Baby Girl Gift Basket
Give a gift that celebrates both Mom and baby! This sweet basket includes a Bella Tunno Llama Sidekick for the new bundle of joy, a pacifier clip, and a pair of motivational accessory bags to tell a new mom, "You're killing it at this mom thing!"